Welcome to Taste of Home
Catering Solutions
Taste of Home relies on a dedicated fleet of temperature-controlled vehicles to supply
breakfast, lunch and dinner across Dubai.
We are inspired by our own employees
who were looking for delicious, healthy and affordable meals
Taste of Home is staffed by chefs from around the world who grew up eating the very food they're now cooking for others: Rich curries from North India; spicy chutneys from South India; hearty biryanis from Pakistan; succulent stews from Africa and savory delicacies from the Philippines, among others. Competitive Priced
Taste of home emphasis on quality and cost. Truly Delicious
Supply breakfast, lunch and dinner across Dubai.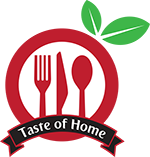 Explore Our Menu
Competitively priced and truly delicious, Taste of Home is a unique, end-to-end solution
that places equal emphasis on well-being, quality and cost.